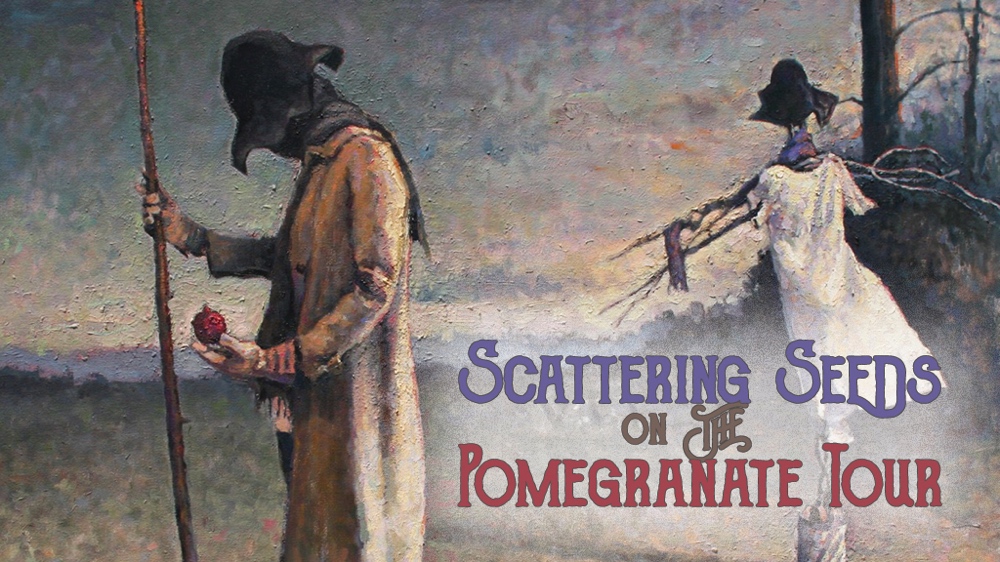 Hello world!
yesterday evening I launched my Kickstarter for Scattering Seeds on the Pomegranate Tour. My original plan was to do it on the down low maybe and have a few people pledge, and then make a grand announcement. Instead, some really super people began tweeting and Facebooking about it to spread the word. And then … People began pledging. Lovely beloved people who want to help me make this album happen! As of me typing this tonight, Scattering Seeds on the Pomegranate Tour is 24% funded with 30+ days to go.
I literally have jumped around in my living room, danced, run around in excitement. Literally. No not figuratively. Literally. My heart rate was up. My personal trainer would be pleased. I have laughed. I have cried. This is like the best movie ever. Thank you so much to people who have been spreading the word, retweeting things, sharing on Facebook. I get so many happy little pings on my phone. And they all make me smile.
I'll be posting most of my updates to Kickstarter and Patreon just because they are set up for that sort of thing really well. And that's where people are asking me questions about the album and the mythic bookmarks and the album songbook and other rewards tiers. But I'll answer questions here, via email, Twitter, Facebook, or wherever you want to ask them.
We are getting ready to fly Sunnie Larsen, Betsy Tinney, and vixy Dockrey out to Mystic Fig Studio so they can record this summer. I love getting to hear what they do on any album they are a part of. Joy, so much joy in my heart.
Edited with BlogPad Pro