Third Thyme's The Charm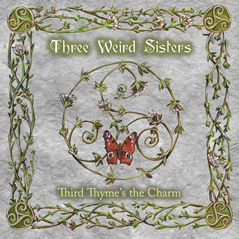 Released September 1, 2012.
Released September 1st of 2012, this album is the first to feature the magical musical contributions of Dr. Mary Crowell. It is available on CD and as a Digital Download. You can purchase your copy at one of the following retail outlets: CDBaby, iTunes, or Amazon.com.
All songs are original works.
Tracks